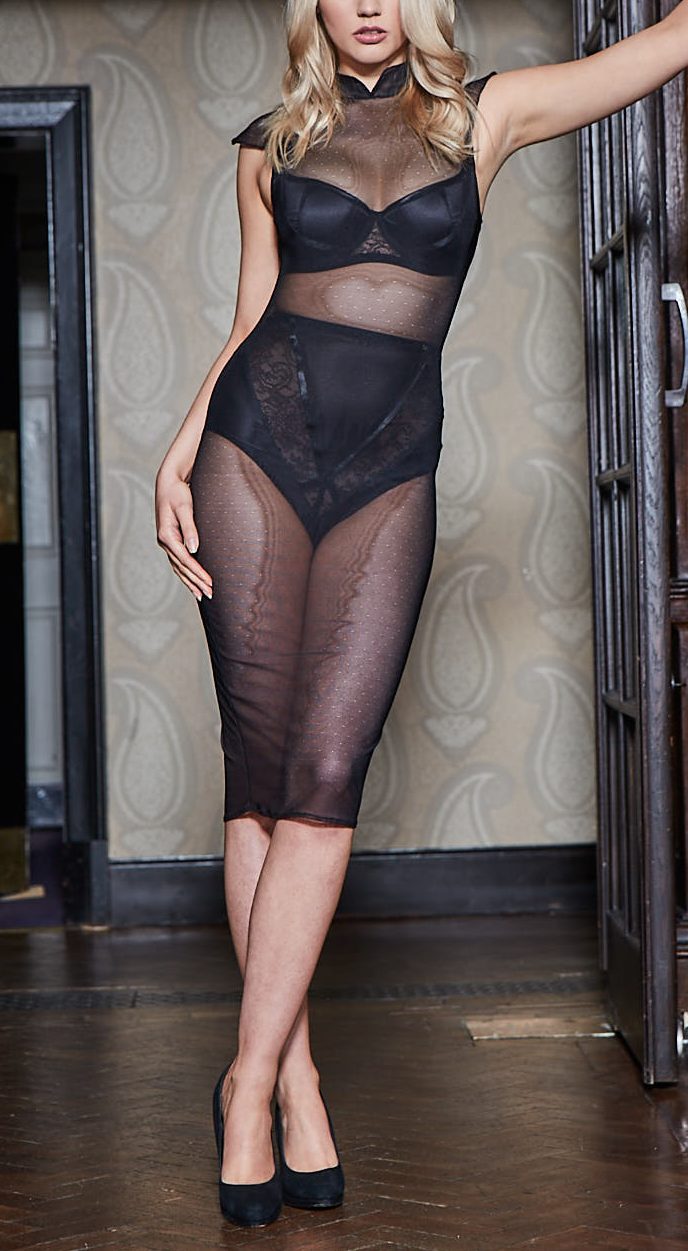 What to wear to a sex party….
What do I wear to a sex party? I need an outfit for a sex party, what do I wear? If this is something you need advice on, you've come to the right place!
At Something Wicked, we're here for the explorers, the curious and the fearless and we have designed our kinky lingerie with this very question in mind. 
Our real leather lingerie is designed to make you feel empowered, the perfect thing to wear to make you feel incredible, sensual and sexy. When you wear Something Wicked we hope you will feel inspired to be your boldest, most wicked self. All our garments are transitional pieces that will leave you feeling invincible and will be your secret weapon for boundless confidence. 
If you are heading to a sex party, the Mia leather and mesh bodysuit will soon be your new best friend. Soft leather panels and see-through mesh panels come together to create the most flattering shape. Wear it with a skirt that can slip off easily, leaving you in this stunning leather bodysuit designed to make a statement. Turn around and you'll see that this wicked bodysuit is open at the back – an open bum feature to reveal your delicious curves, with the added kinky feature of an open crotch seam for easy access. No more fumbling around in the dark, this is lingerie that can keep up with all your desires.
Our Jade see-through mesh dress is a perfect piece to wear to and adult party. This sheer stretch dress allows you to show off your lingerie underneath, and truly blurs the lines between underwear and outerwear. Be as revealing as you dare.
I need an outfit for a sex party, what do I wear?
Our best-selling open crotch knickers are an essential item if you are looking for something that embodies your most wicked inner minx. These sexy bottoms will take you all the way to the top, and allow easy access whilst being enticing, teasing and revealing. We have a beautiful selection of crotchless briefs, with plenty of luxurious features to choose from.
Have you thought about taking accessories? We have a range of high quality erotic bondage accessories perfect for spicing things up in any party setting.
Our real leather blindfold will let you to turn any intimate encounter into a multi-sensory experience. Panels of leather and soft satin ties, this luxury blindfold is ideal for an introduction into the world of sensory deprivation play.
Our mesh see through face mask is a versatile bondage accessory. Cover your whole face to create an air of mystery for an elegant yet discrete look, or gather the soft fabric together to create a stunning soft blindfold for later in the evening.
Whatever you choose to wear, Something Wicked will be the perfect accompaniment for those pulse quickening moments that you'll smile about long after.