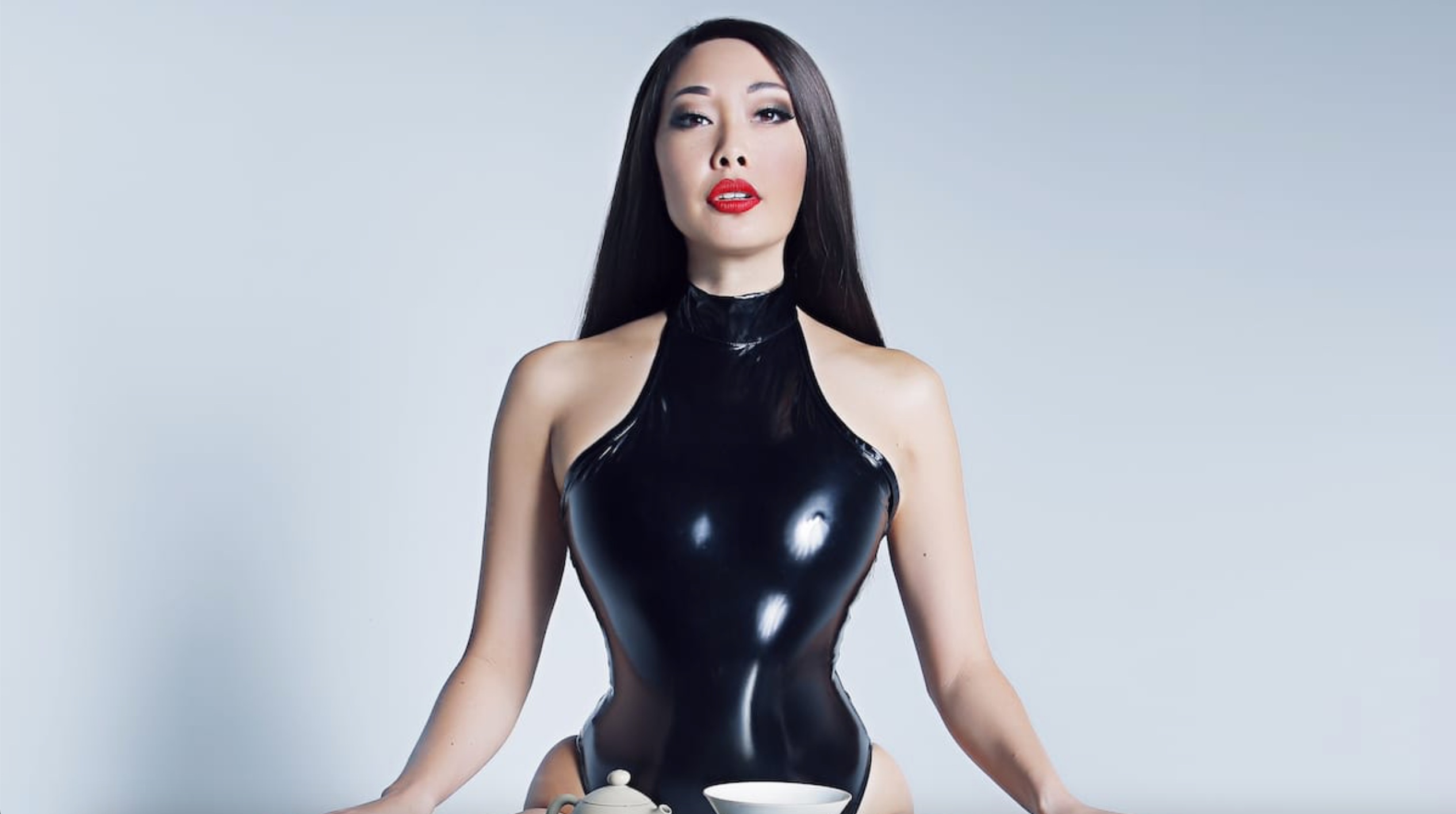 Wickedly Inspirational Women – Eva Oh: International Professional and Lifestyle Dominatrix
As we introduce our latest Wickedly Inspirational Woman, we are spoilt for choice when it comes to listing her incredible achievements. Eva Oh, also known as 'Mistress Eva' is an International Professional and Lifestyle Dominatrix. She is the creator of the world's first BDSM slave training platform youwillpleaseme.com. She also hosts the award winning Safeword Podcast where she discusses topics around BDSM, kink and fetish. Her work, writing and interviews on BDSM and sex work have been featured across myriad high-profile media that include Washington Post, WIRED, Rolling Stone, InStyle, Entrepreneur, Newsweek, VICE, i-D, DAZED, The Daily Beast and Slutever.
Eva uses her social media channels to host monthly Q&A sessions that cover a host of topics such as 'BDSM and the Workplace' and 'BDSM and Religion'.
Continue reading for our detailed interview with this groundbreaking woman, whose high-profile work in the media is helping to bring the conversations around sex work into the mainstream, with the goal of public understanding, de-stigmatisation and ultimately decriminalisation.
Tell us a bit about yourself, name, age, where you live?
I'm Eva Oh, also known as Mistress Eva, and I work as a Dominatrix. I'm also the creator of youwillpleaseme.com, #teakink and Safeword Podcast. I'm 37 and usually I'm based in Bali, Indonesia. However, the world has been in a state of upheaval for us all, and for me it has meant that I haven't been 'home' in almost a year. I tend to float between London, Berlin and New York as of late.
What do you do?
As a Dominatrix I create experiences focused around fetish for my clients. I specialise in long-term power dynamics and my work relationships look more like long term Dominant/submissive relationships as opposed to session based hourly exchanges.
What inspired you to create your platform youwillpleaseme.com?
I had a bit of a burnout a few years ago and I wondered how I could get back to work without the same toll taken on my energy and wellbeing; and so I strategised an online offering for those who were curious about me – youwillpleaseme.com. It is an online BDSM training platform where my subscribers follow courses and gain access to exclusive content and communication with me. It has helped me with regulating my energy levels but also it has had many other beautiful outcomes that I couldn't have imagined, such as being able to find dedicated and well-measured submissives from far away places that I've never been.
Tell us more about #teakink.
#teakink is a bit of an experiment. I started it after seeing how delighted my friends and community were when I poured Chinese tea ceremony for them. I use #teakink as a way to create conversations and demystify kink through the gentle beauty and seemingly vanilla medium of tea ceremony. So far I have filmed an interview series where I pour tea ceremony for some of the world's foremost Dominatrices, and I have started hosting #teakink events where I bring my kink community together to drink tea and simply enjoy each others company in various cities worldwide. I also now have tea ceremonial bondage furniture and a tea in the works.
Can you tell us 5 words to describe yourself? 
Curious, steady, focused, playful, direct.
How do you feel when you wear lingerie as opposed to underwear? 
I have a lot more fun in lingerie, my mind switches to a more playful and decadent space. Something that really illustrates this is that when I have tasked myself to cook (which I don't particularly enjoy), I put on lingerie and I instantly feel more joyful to the task. It's a beautiful accessory not only for body but for my mind to toy with.
What is currently your favourite piece of lingerie that you own and why? 
I have decided to start venturing out into the world of open cupped bras and so your Montana Leather Open Cupped Harness Bra is helping me with that beautifully!
What does female empowerment mean to you? 
For me I see it as me being able to have the time and space to become cognisant of my needs and desires, and having the ability to access resources that helps me to fulfill them.
What do you do to make yourself empowered/liberated/confident? 
I take a lot of time to listen to myself, to chat with myself about where I really feel to stand on aspects of my life. I remind myself that I have and can take choices, and that I have survived and thrived off of many crossroads in the past. I indulge my frivolities amongst this conversation, and I choose people and circumstance that bring me joy as best as I can. These things come together to help me to feel empowered, liberated and confident in my everyday.
'Female sexuality is no longer a taboo' Do you agree with this statement? 
I believe that we have made headway even in my lifetime – but I do believe that largely female pleasure and sexuality is still a difficult topic for a wider society. It's great to have growing pockets of communities ready to celebrate female pleasure and sexuality coming into itself, but I believe there is still wider work to be done.
What message would you give to your younger self eg as a teenager? 
Your curiosity is grand, it serves you well – but remember laughter as together it will carry you even higher.
To follow the incredible work Eva Oh is doing, visit Evaoh.com and youwillpleaseme.com and don't forget to follow her on @youwillplease_me, @youwillpleaseme. Explore her project inspired by tea ceremony and the kink community at teakink. And listen to her Safeword podcast sessions to hear her discuss topics around BDSM, kink and fetish.